---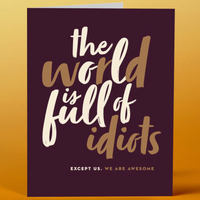 Wonderful cards!
These are the best cards! I love ordering and sending cards to folks to brighten their day. So thankful for Full Circle!
Perfect Best Friend Card
This card perfectly sums up my BFF and I (or how we like to think it sums us up).
The card itself is super nice & thick card stock. And the envelope is shiiiny! I love it.